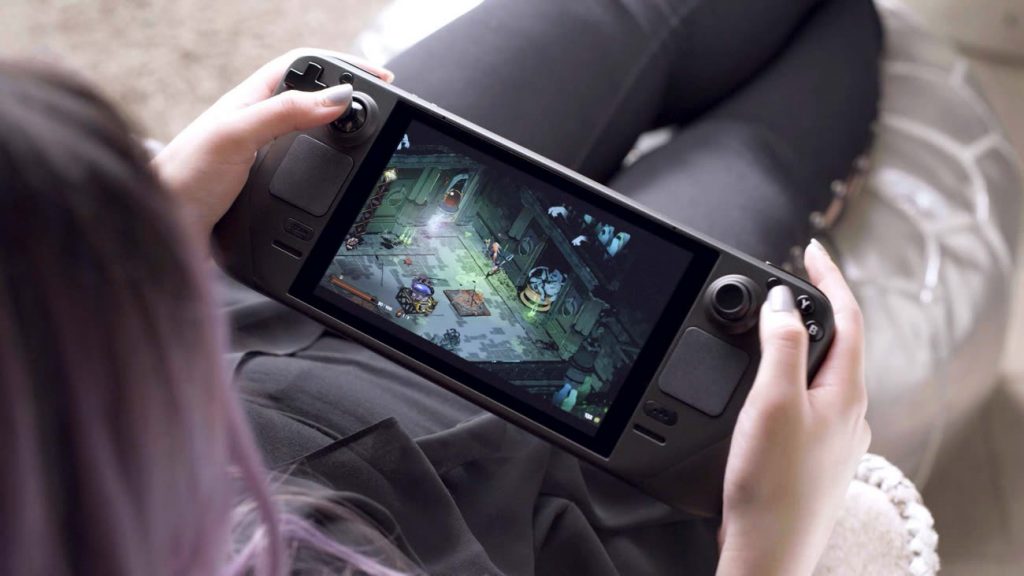 According to revelations from a developer who had access to the Steam Deck development kit, Valve's next console would display rather limited autonomy.
As you may know, in July 2021, Valve surprised us with the unveiling of the Steam Deck, a brand new handheld console halfway between a Nintendo Switch and a laptop. Very quickly, the machine was the victim of its own success, the copies available for pre-order being out of stock in just a few days.
And while we could expect delivery of the first Steam Decks before the end of 2021, Valve in turn fell victim to the global semiconductor shortage. Faced with the difficulties experienced in sourcing components, the company has confirmed the postponement of deliveries to February 2022.
From the latest information released on the beast, we learned that SteamOS will only weigh 10GB, leaving more internal storage space for gamers to install games. However, on Monday, January 10, 2022, a developer unveiled new information about the machine.
THE STEAM DECK DISPLAYS AN AUTONOMY COMPARABLE TO THE SWITCH
his developer, who has chosen to remain anonymous, claims to have had access to the development kit of the Steam Deck. For starters, he explains that the semiconductor shortage isn't the only reason for the SteamDeck's release postponed. According to him, Valve teams also need more time to polish the SteamOS experience.
In addition, he reveals during the interview that the battery life of the SteamDeck is between 2h and 5h depending on the APU load. This may not seem like much, but we must not forget that this autonomy will vary according to the games, the brightness level of the screen, the use or not of the speakers, etc.
The developer also specifies that loading times are indistinguishable between loading from an SD card and the console's internal SSD.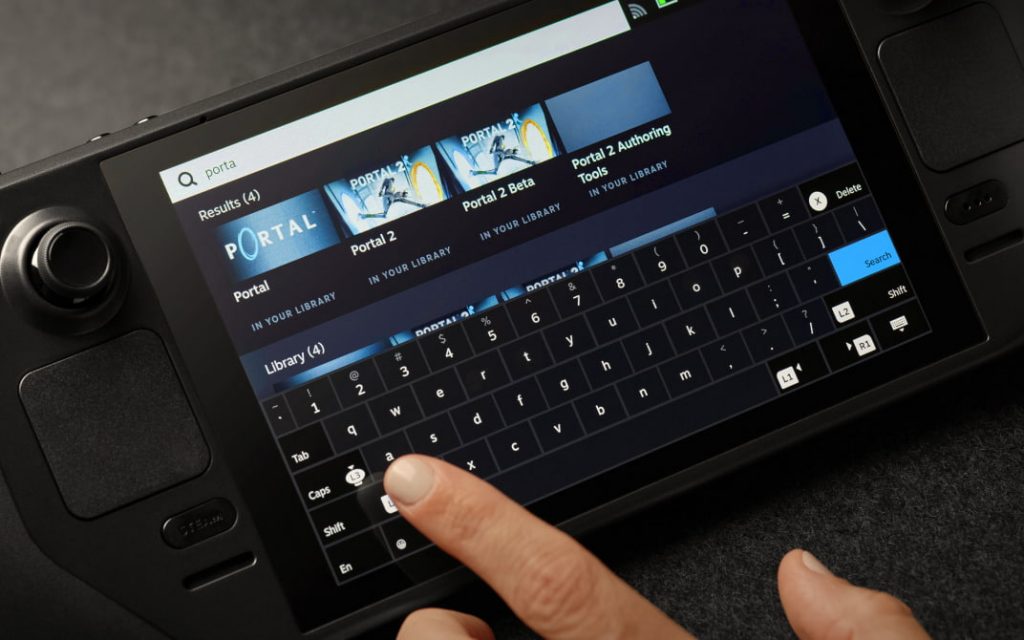 All content, game titles, trade names and/or trade dress, trademarks, artwork and associated imagery are trademarks and/or copyright material of their respective owners. All rights reserved.