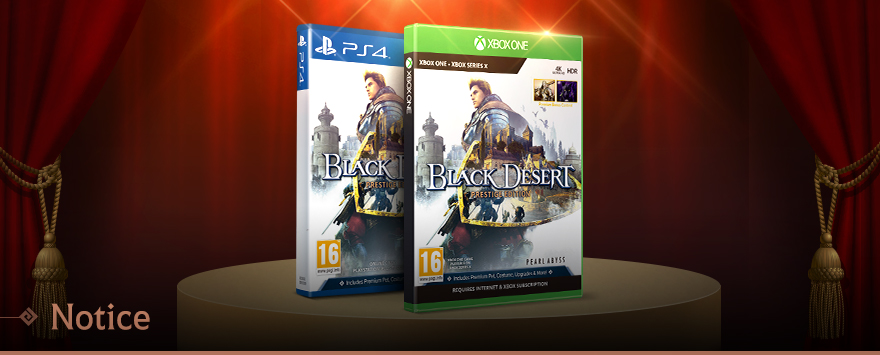 As they have mentioned previously, the physical release of Black Desert will soon be released!
The Black Desert Prestige Edition contains over $140 worth of in-game items for you to use as you adventure through the world of Black Desert.
The Prestige Edition of Black Desert will release in North America, Europe and Asia on November 6th, and will be available in Japan on November 19th!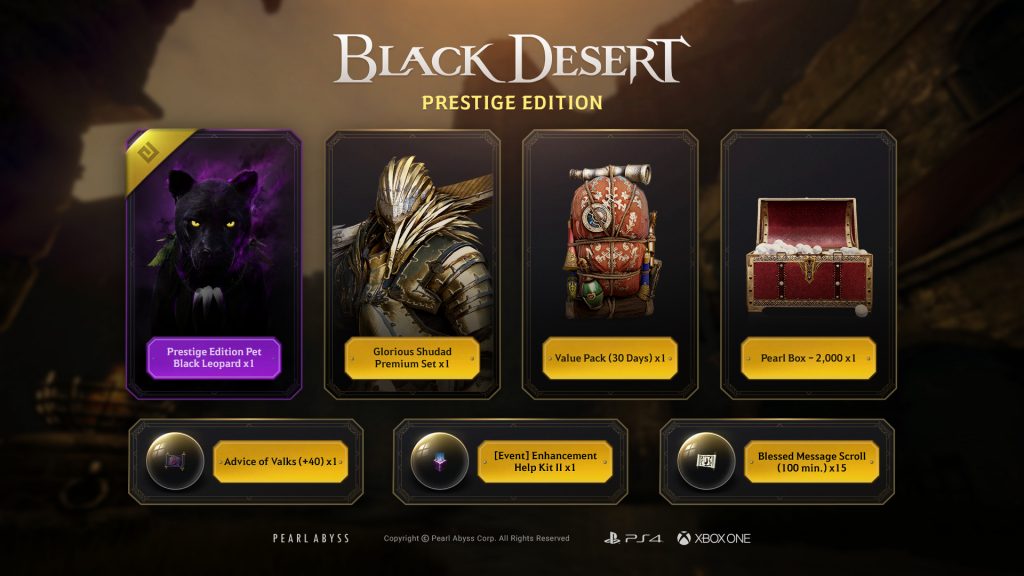 Source: Black Desert Prestige Edition