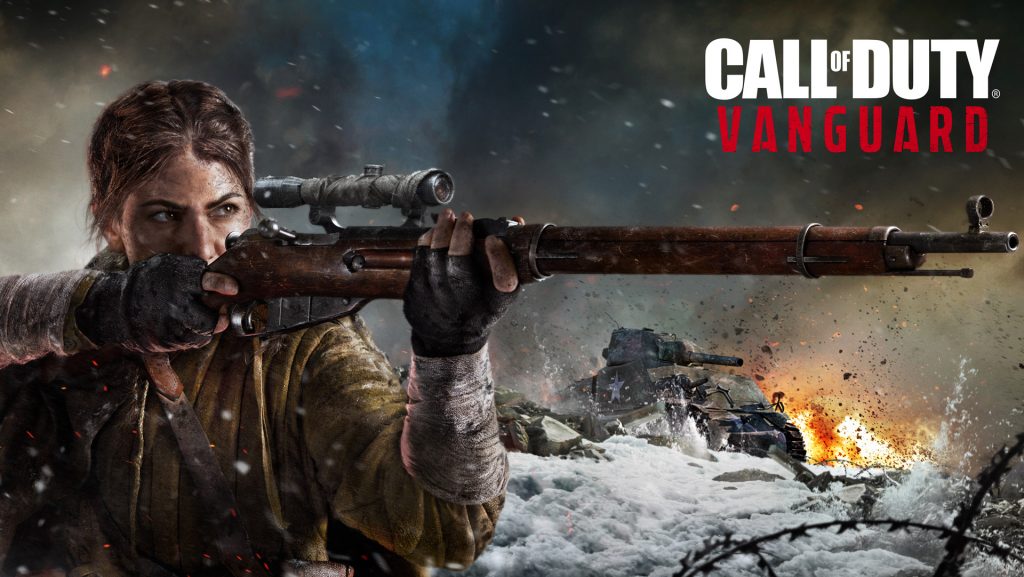 The game is going to rock the gaming world.
Here you will find out the top-secret high commands of the bold and intelligent international Special Forces joining their hands to stop the brutal Nazi resurgent group, the ultimate end of World War II. The aim is to educate and put you in action in the Call of Duty Vanguard gaming world.
The first-person shooter video game, Call of Duty Vanguard (COD Vanguard), will launch on November 5, 2021, by Sledgehammer Studios and published by Activision. It will be available on Microsoft, Xbox One, Xbox Series (X & S), PS-5, and PS-4, on November 5, 2021.
The battleground will cover world regions and will rise on every front. Call of Duty Vanguard is the award-winning gaming battleground. The franchise is coming to the Eastern and Western Battlefields of Europe, the Pacific, and Northern Africa. The gamers are excited to combat and win these fronts.
Call of Duty heritage is deeply rooted in World War II, evidenced by its multiple titles. It is embracing Thrill, Boldness, Efficiency, and Excellence. You will meet:
Petrova, the squad sniper, was born and reared in Stalingrad. She has vowed to get retribution on the Reich for conquering and robbing.
Kingsley, the heart of Task Force One, leads with gentleness. He will command the crew against tremendous odds to combat the upcoming mysterious adventuress and is excited to defeat the Axis.
Riggs, a bold and loud man, has never encountered a problem that he could not handle with explosions. He is always ready to detonate a bomb, the demolitions guru from Australia.
Wade Jackson, the efficient Brooklyn Maverick, is fueled by adrenalin and is naturally inclined to the thing he is going through. He is never going to let you forget it.
Webb, a great tactician with a caustic wit. Right-hand guy, confidant, and Kingsley's partner with a miracle cure for the most challenging problems.
New gaming mechanics allow the player to take a more strategic plan in the battlefield to hit recklessly from the behind covers, smashing through destructible landscape pieces and climbing blocks to create new pathways to win.
Furthermore, a new feature dubbed "Combat Pacing" is added to Vanguard's multiplayer matching for the first time there in the Call of Duty series, allowing the user to have more control over the severe intensity and concentration of key-multiplayer game types.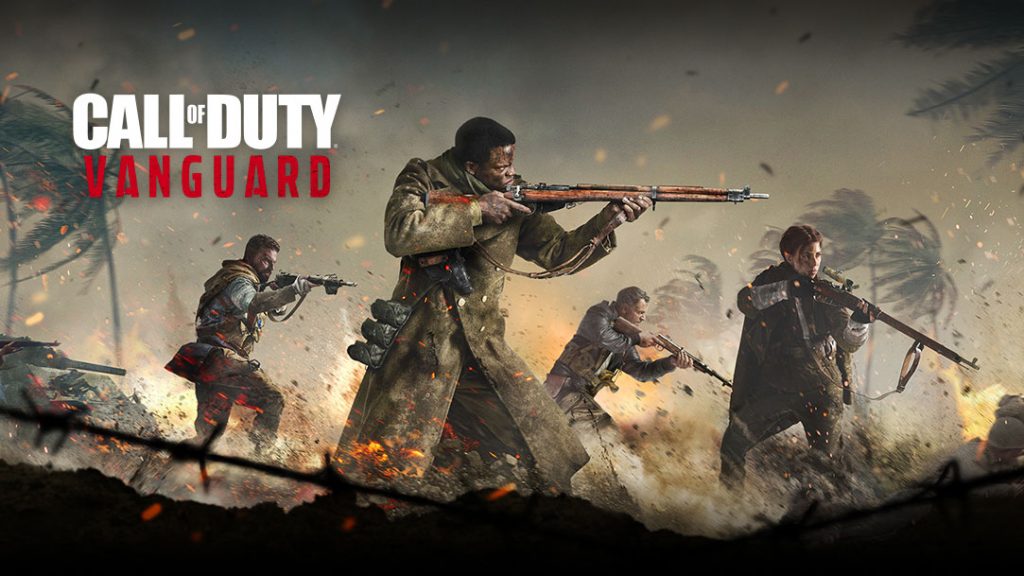 CALL OF DUTY VANGUARD GUNS
Fortunately, the Call of Duty series is free of the dilemma of old narratives. Guns are the lifeblood of each Call of Duty videogame. The World War II comeback, in Call of Duty Vanguard, has whole weaponry available while entering a multiplayer game feels nostalgic about it.
Assault rifles
Submachine guns
Light machine guns
Shotguns
Marksman rifles
Sniper rifles
Handguns
Launchers
Melee weapons
CALL OF DUTY VANGUARD ZOMBIES:
Thrills are not much far, folks!
The horrific, deadly immortal is a part of the Call on Duty Vanguard. Zombies, the deadly immortal, are going to bring more adventure to the gaming world.
You will gain entry to Darker Aether power by dealing with an unknown person by the Artifacts. Defeat Kortifex the Deathless, powerful nasty beast, has given Von List authority across a zombie army. Hence, Inviktoring the destruction, Bellekaring the Warlock, Norticusing the Conqueror, and Saraxising the Shadow are going to be the dutiful hours.
In this thrilling but horrific new Zombies adventure produced by Studios, users will be able to test their worth, striving to withstand the zombie assault.
Call of Duty Vanguard Release and Price
On November 5, Call of Duty Vanguard will release at the PlayStation 4, PlayStation 5, Computers, Xbox One, and Xbox Series, costing $59.99-$69.99. There are Master craft Blueprints in Black Ops: Cold War and Warzone.
So, it is the perfect time to start your adventure on these fronts of thrill and excitement. Pre-order the exciting gaming world. The Call of duty Vanguard is calling you for the action, yippee!!
The game can be pre-ordered from these retailers; Amazon, Walmart, GameStop, and Best Buy.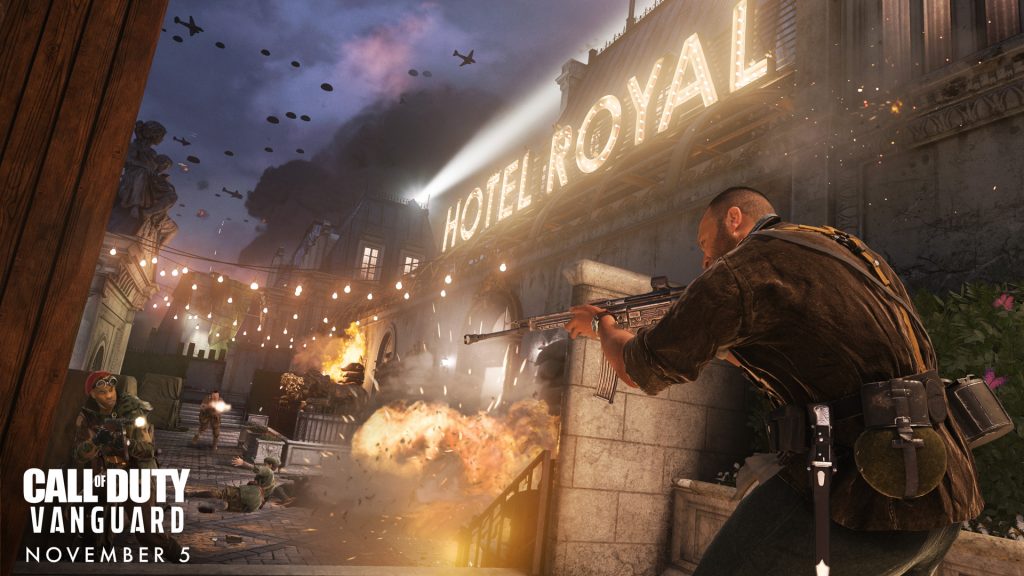 CALL OF DUTY: VANGUARD DOWNLOAD
The following file size estimates include pre-loading and the disk space required to play the game:
PlayStation 5: 64.13 GB download – 89.84 GB required space
PlayStation 4: 54.65 GB download – 93.12 GB required space
Xbox Series X/S: 61 GB download – 61 GB required space
Xbox One: 56.6 GB download – 56.6 GB required space
You can download call of duty vanguard from stores, like the PlayStation, Play store, Xbox, and Battle.net Stores.
Step 1: Open the PlayStation / Xbox / Battle.net Store.
Step 2: Search for 'Call of Duty Vanguard.'
Step 3: Select the game with an icon of 'Call of Duty Vanguard.
Step 4: Click the 'Install' or 'Download' option available.
Step 5: Once you download or installation is complete, a pop-up will generate. Now your game beta Call of Duty Vanguard is live. So, jump into the thrills of the game and enjoy.
Call of Duty Vanguard is the powerful Call of Duty experience in history. It is boosting Warzone interaction, cross-gen cross-play, cross-progression, and compatibility. So, get ready to enjoy the thrills of your gaming world.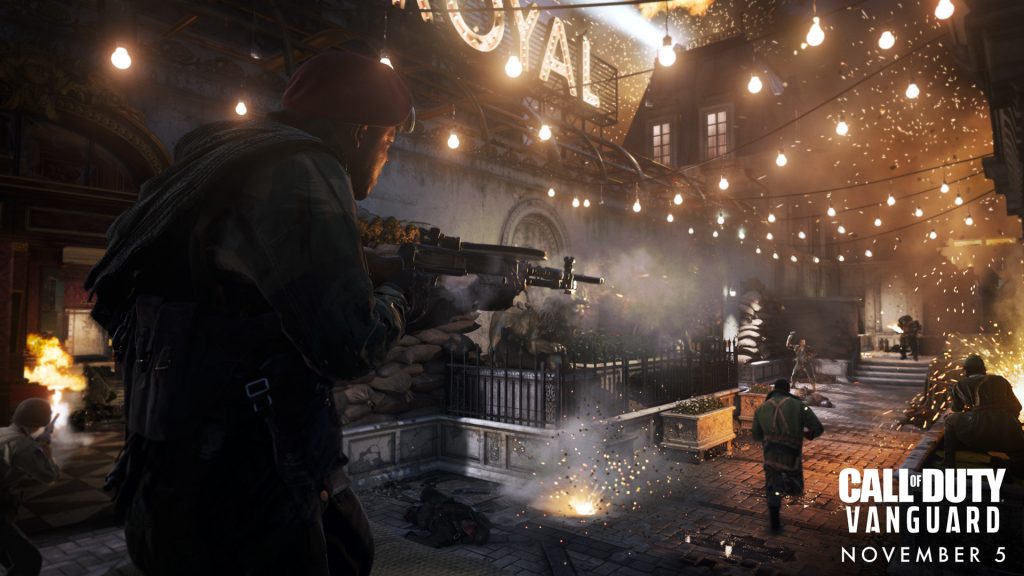 All images are copyright to their respective owners and are protected under international copyright laws.