ORIGINAL
"Only the destruction of the god-consuming flame will restore the long-lost paradise of dragons."
Drakania wields her Slayer, forged of slain dragons' desires, and her Shard, forged from the scales of their bodies, in her quest to restore the paradise of dragons. Her Shard gathers ions from the air around her, which she then uses to dash around the battlefield, maintaining a mid-range advantage, or she redirects the energy to her Slayer, wielding them both in terrifying combination.
Her resolve pumps red-hot through her second heart, her Dragon heart, enabling her to recover quickly from injury. That same resolve jettisons her across the battlefield like a raging storm.
A swing of her Slayer brings utter destruction, while her Shard surreptitiously steals her opponents' energy to use as her own.
When she steps onto the battlefield, all will know the new era of Dragons is nigh.
Main Weapon: Slayer
Sub Weapon: Shard
Combat Style: Melee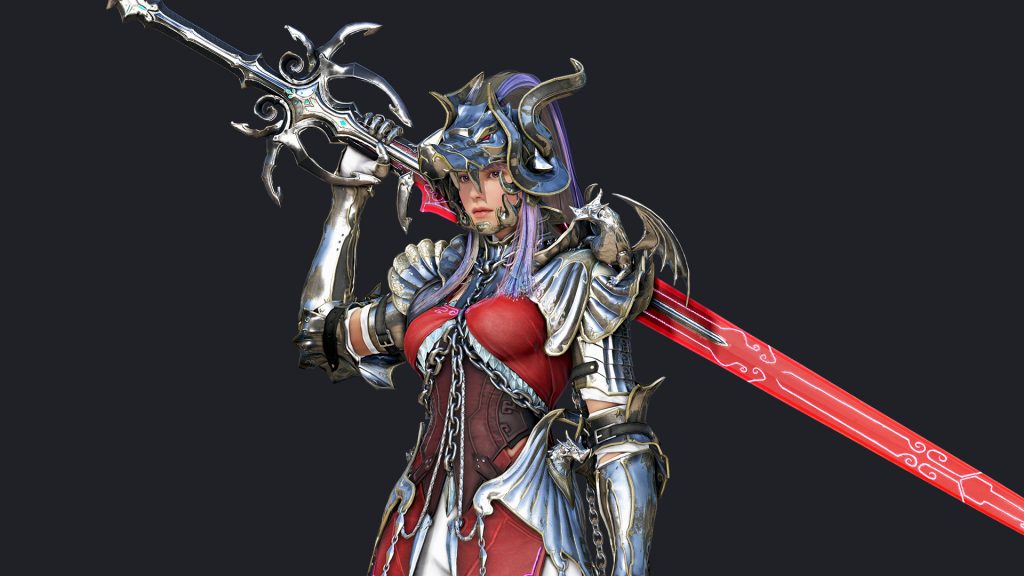 SUCCESSION
"Our hearts beat as one beyond death"
Upon Succession, Drakania calls upon her fallen kin and strengthens the Shard with their sorrow, grudge, tears, and blood and sets on a quest to restore the paradise of dragons.
As she grieves deeply with their broken souls, Drakania steals even more energy to store it in her shard, from which she can deal powerful damage in succession depending on the amount stored to punish her foes.
Her second heart also grows stronger, granting her the ability to absorb the harmful effects of her foes as energy and send it back to damage them instantly.
With no room to escape her wrath, the image of her draconic wings will be seared into the eyes of her enemies as they breathe their last.
Succession Weapon: Slayer/Shard
Combat Style: Melee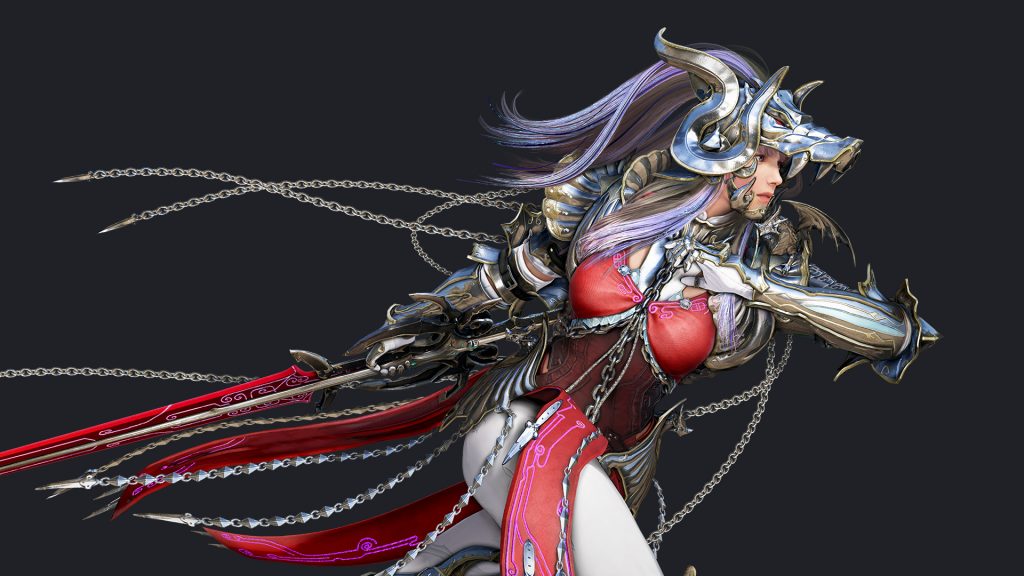 Get a copy: