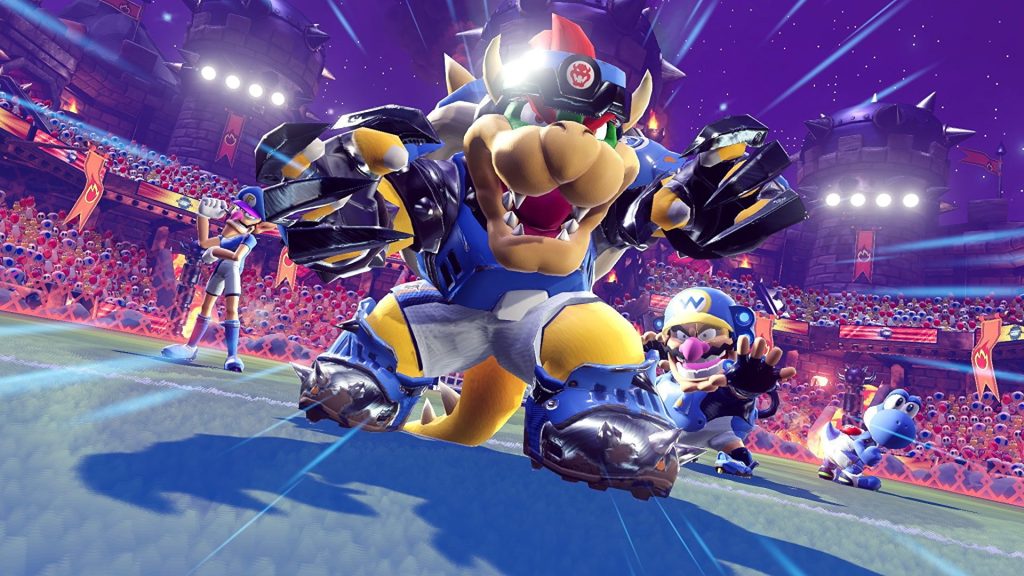 Nintendo has always had a strong foundation with sports games, especially when those games are released as Mario games. The latest in this series was super Mario Strikers, and the game has been very popular for them. All good things must end, though, and Mario Strikers has just received its last update, leaving us with a few questions.
What is Mario Strikers?
It makes sense to start this article by covering what Mario Strikers is so you can get an idea of what the update and canceled support mean. Mario striker is a Mario sports title where players compete in a fierce soccer match. Of course, since this is a Mario game, it is far from a normal soccer match.
The games consist of 5v5 rounds, but it ends up being only a 4v4 because the goalies can't be played. Your team of 5 has Mario characters that you can pick out and customize. You can have your team consist of various characters on the same team, including Mario and Bowser. This character choice is also important as each character has super moves to choose from.
The levels for matches are also quite interesting, as they are a fusion of two different maps from Mario world. This doesn't do anything to the matches but makes for cool-looking backgrounds.
What did the last update provide to the game?
With all of this laid out, we got the final update for the game and the announcement that it would no longer be getting support. The last update was a character pack, and it only brought two of them to the game. Players will now be played in matches as both Bowser jr. and Birdie. I'm not sure who was waiting for those two, but they are there now and with them is the last of the updates,
What will be the next sports game after Strikers?
Mario strikers have been one of the most fun Mario sports titles in a long time. But now that Nintendo has ended support for the game, it has left many wondering what the next Mario sports title will be. There is currently no announcement for the next sports game, but there are some possibilities.
The likely hood is fifty-fifty that we could see either an all-new concept for the game or a new entry in a previous one. It would make sense for Nintendo to rely on some guaranteed goodwill and pick a game that already has a fanbase. Mario hoops or Mario Base Ball are already popular titles in their own right with good fanbases. We could also see things like Mario Tennis returning on a new console.
There is also always the possibility of an entirely new game coming to the Mario sports franchise. The game could be for any sports that haven't yet been adapted into games. Some more fun ideas have been American football, rugby, and more. Truth be told dodge ball would make a great adaption for the series, as would something like paintball like platoon but with Mario characters.