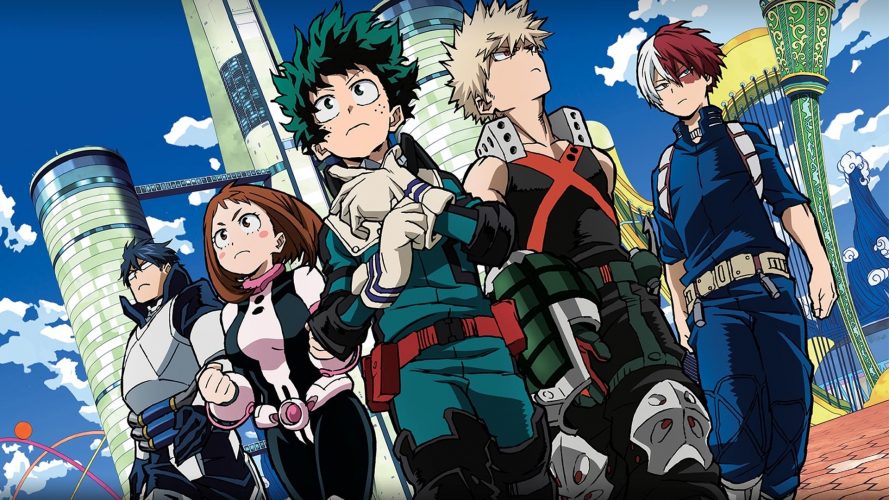 Bandai Namco, whose appetite for adaptations of popular manga and anime is well known, will soon give My Hero Academia an additional adaptation. And after the fighting games released in 2018 and 2020, this time it will be a free battle royale.
A few days ago, we learned that the gacha-type mobile game My Hero Ultra Impact would finally arrive in the West, and Bandai Namco today unveils the first details regarding a brand new title, this time intended for release on consoles, namely My Hero Academia: Ultra Rumble.
Many fans were hoping to see a new fighting game or a My Hero Academia adventure game, unfortunately that won't be the case here. Bandai Namco unveils the first images of My Hero Academia: Ultra Rumble in the latest issue of Weekly Jump (relayed by Gematsu), in which we learn that game will take the form of a Battle Royale available as a free-to-play.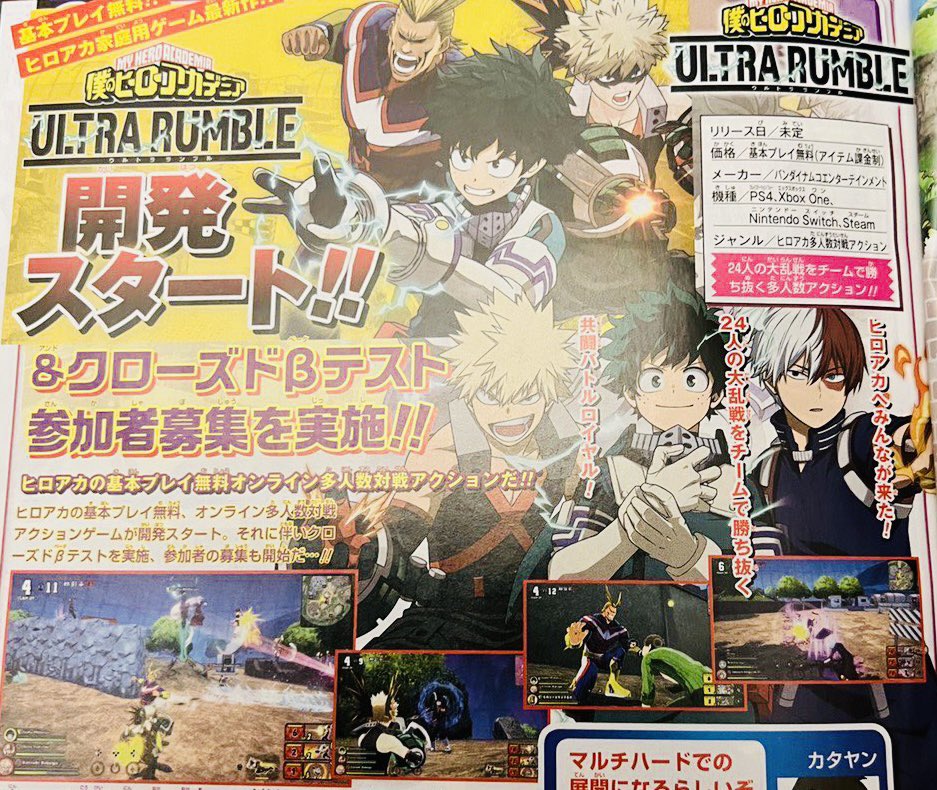 The title will feature clashes between 24 participants, and the first very blurry images that we can see seem to indicate that the game happily takes up the 3D models of My Hero One's Justice in this new game. It's hard to tell everything with these images alone, but we can see Deku, Bakugo, Shoto, Shigaraki, and of course All Might, with what appear to be civilians.
Lastly, according to their official website, the game will have a closed beta very soon. My Hero Academia: Ultra Rumble is currently slated for PC, PS4, Xbox One, and Nintendo Switch. As you can see, new generation consoles are not included in the list of compatible consoles.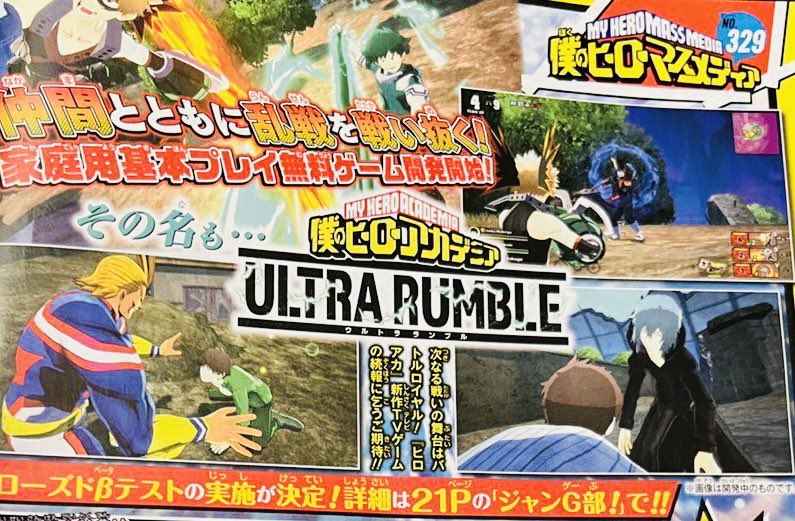 All content, game titles, trade names and/or trade dress, trademarks, artwork and associated imagery are trademarks and/or copyright material of their respective owners. All rights reserved.