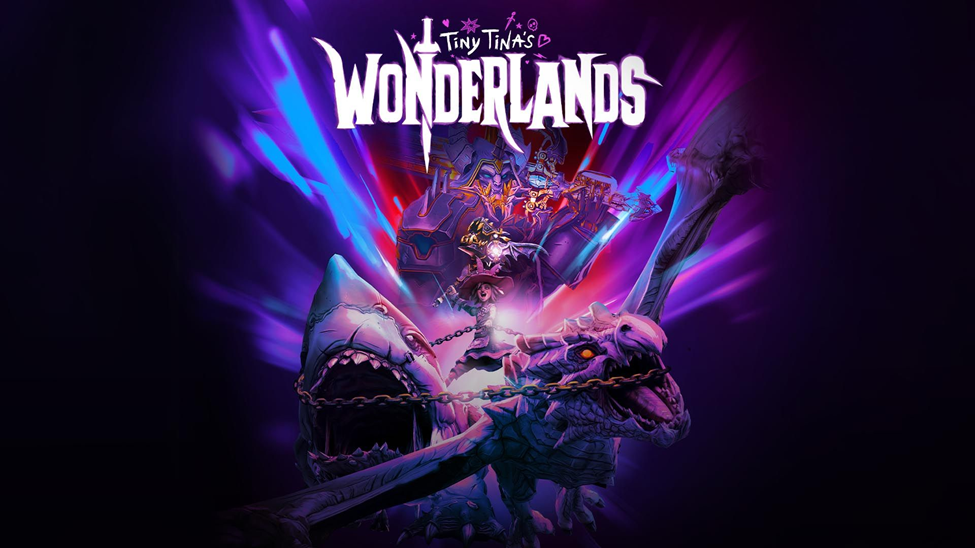 Tiny Tina's wonderlands is an upcoming fantasy looter shooter RPG game. It's a borderlands spinoff game set to release at the end of March 2022. The game features a fan-favorite character Tiny Tina from Borderlands 2. The game itself is based on Tiny Tina's Assault on Dragon Keep DLC for Borderlands 2.
Borderland 2's DLC Tiny Tina's Assault on Dragon Keep is now a standalone game that's available on the Epic Games Store. It's also known as "Wonderlands One-shot Adventure," it's available on Steam, PS4, and Xbox One (and PS5 and Xbox Series X/S via backward compatibility).
Announcement Trailer
The game was first announced at E3 2021.
Story
The new story trailer release shows new and returning characters like Valentine, Frette, Torgue, and the antagonist, the Dragon Lord.
Tiny Tina's wonderland will pick up from right after Borderlands 2's DLC Assault on Dragon Keep ending. Creative Director Matt cox told in an IGN breakdown video that the game takes shortly after Assault on Dragon Keep. He also said the game is kind of a standalone version so players who have not played the DLC can still play this new game.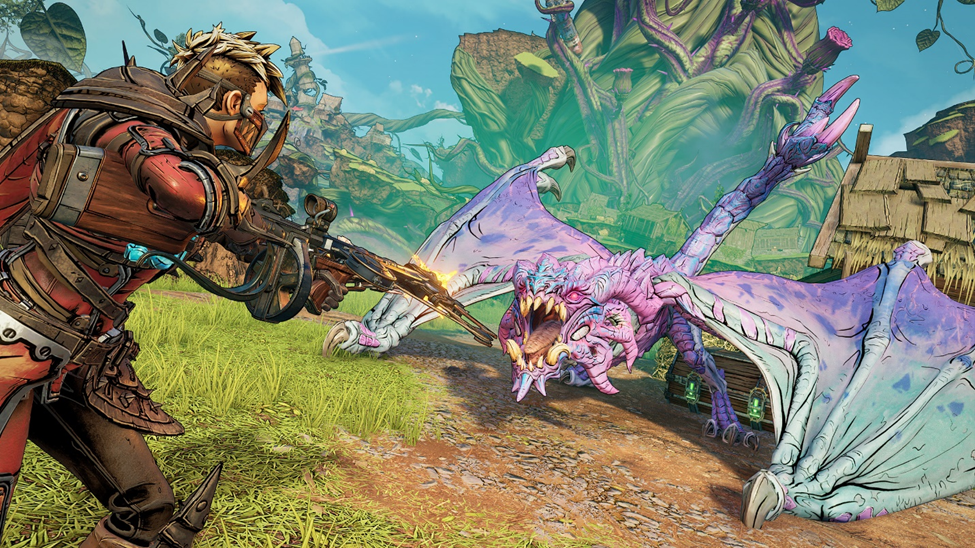 Matt cox also told us that the game will be set in fantasy land. He described it as a "chaotic brand of fantasy." The game will feature skeletons, dragons, and unicorns. Tiny tina can alter the rules of the game according to her moods. For example, she can change make the sky dark or colorful
Tiny Tina's Wonderlands Classes
Following are the Classes gearbox has revealed so far.
Stabbomancers:
They are all about magic and knives, and stealthily summoning spells involving knives before disappearing into the shadows.
Brr-Zerkers:
Brr-Zerkers use frost abilities and brute force to freeze and crush their enemies.
Clawbringer:
Claw bringers are hammer-wielding class, with AoE smash attacks, and the ability to chuck your hammer at enemies before it comes flying back into your hand. You also get a cute little dragon pet.
Spellshot:
This is the typical magician class. Spellshots can use both of their hands to perform. You can also use their polymorph ability to turn enemies into skeep.
The game is set to release on March 25, 2022, on Xbox One, Xbox Series X|S, PlayStation 4, PlayStation 5, and Microsoft Windows