When it comes to new Warner brothers games, we have a lot to be excited about, but one of the ones that should be at the top of everyone's list is Gotham Knights. From developer WB Montreal who did the Arkham origins game, Gotham knights is shaping up to be an exciting addition to the list of batman games out there.
When is it coming out?
Gotham Knights is currently set to be released on October 25th, 2022. a good date historical for batman games as most of the good ones are released in October or November.
New knights.
The thing about Gotham knights is that it is one of the first batman universe games to not feature batman as a playable character. Instead, it will allow you to play as four other members of the bat family. You will be able to play as Nightwing, Red Hood, Batgirl, and robin, each with their skills and abilities. But why are these four needed for the game?
Batman is…Dead?
So the game's initial trailer and every info drop since have confirmed that batman has died in this game universe. He was investigating a new enemy, and there was an explosion in the bat cave. Now it is up to the Gotham Knights to find out what his investigation was about and put an end to it.
The Belfry.
Since the Batcave was left unusable after the explosion, the Gotham Knights will need a new base. Their base in this game is the Belfry, a secret location in a clock tower in the heart of Gotham city.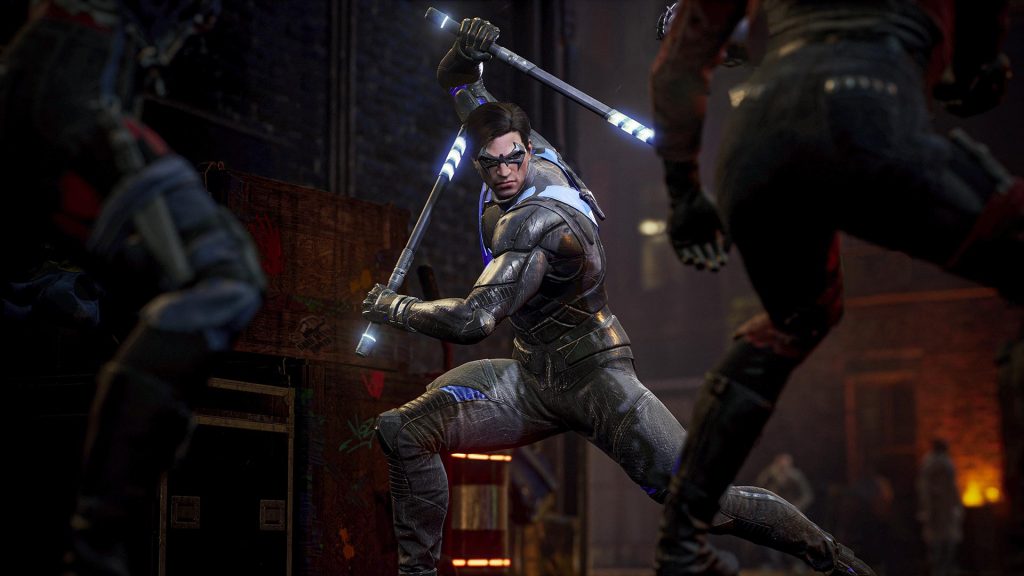 Co-op is the name of the game.
Unlike most other games in the batman catalog, this one is focused on co-op gameplay as a primary function. It is already confirmed that it will have drop-in drop-out gameplay so that you and a friend can play the game without interrupting the story or gameplay. There is even a rumor that the game could feature a four-player co-op, but that is just a rumor for now.
Skill trees and experience points.
Unlike the Arkham game that focuses on a singular skill tree for batman, you will have four to balance against in Gotham Knights. Since each character will have their weapons and skill and you will need them all to progress for gameplay. The method for upgrading these skill trees will be to earn experience by completing an objective in-game and beating opponents.
Court of owls.
The game's principal enemies will be the court of owls. A mysterious and cult-like organization that has deep roots in Gotham City. They are responsible for the apparent demise of batman and the need for the Gotham Knights. It will therefore be the player's main mission to take them down and restore peace to Gotham.
The rogues' gallery.
The court of owls may be the primary enemies, but they will not be the only ones you will have to fight. Many of batman's previous rouges galleries appear to be set to at least appear, but two have been presented in trailers. One is the penguin interrogated by Nightwing and the second is Mr. Freeze, who will be an in-game boss. While no others have been presented yet, it seems likely that we will see more classic villains in the game.
Pre-order the game.